Letterheads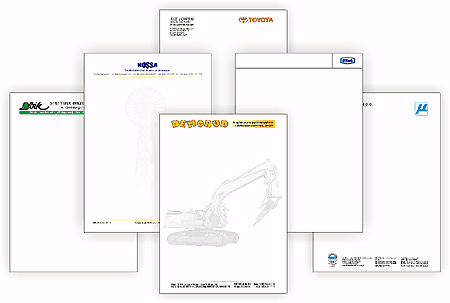 Printing house Designer will print perfectly what you need.
Technology:
We print letterheads in offset technology using full-color printing presses. The whole process of production (prepress, press, postpress) is made by ourselves on the spot with no subcontractors or any middlemen.
Graphic design:
If You do not have any design of an letterheads, our studio can prepare it for You for a reasonable price.
Paper:
For printing letterheads we use mainly Amber Preprint 100 g paper. It is high quality paper which can be used with all types of printers. For less demanding customers using simple printers like jet or dot-matrix printer we offer cheaper Amber Graphic 90 g paper, which is sufficient for many companies. In our offer we also have decorated and colored paper such as Lessebo Design Ivory 100 g paper in ecru color and luxury decorated Bond superwhite i chamois 80 g paper with textured surface. We can use other papers at your special request.