Business cards · pocket calendars · tags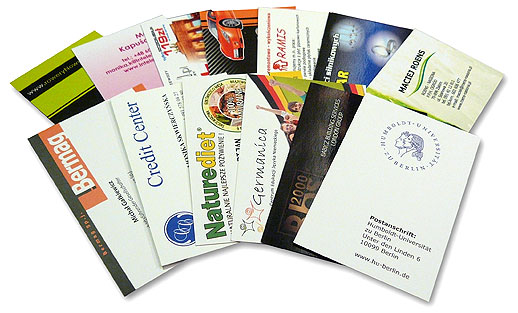 Graphic design:
If You do not have any design of a bussines card, our studio can prepare it for You for a reasonable price.
Format:
Size 90x50 mm, 85x55 mm or multiplied. Universal format allows us to use this product as a bussines card, pocket calendar, tag and many others.
Paper:
White, stiff, coated, matt, paper 350 g, enables high quality printing as well as it keeps the card stiff .
Print:
Full color on both sides allows for placing trade marks, photos, graphics elements and it gives you unlimited possibilities during the designing process.